Discover more from China BIG Idea
A Global Leading Scholar/Senior Executive on the Economy, Technology, Capital, and Foreign policy on China, designed for Global Stakeholders.
Over 2,000 subscribers
China's Response to US-China Diplomatic Crisis, China's Interpretation of US's Baseline in its China Policy, Analysis on China's Breakthrough Liberalization since late June, Alibaba and WeChat.
Intelligence and Insights on China's government actions, foreign policy, economy, and the capital market.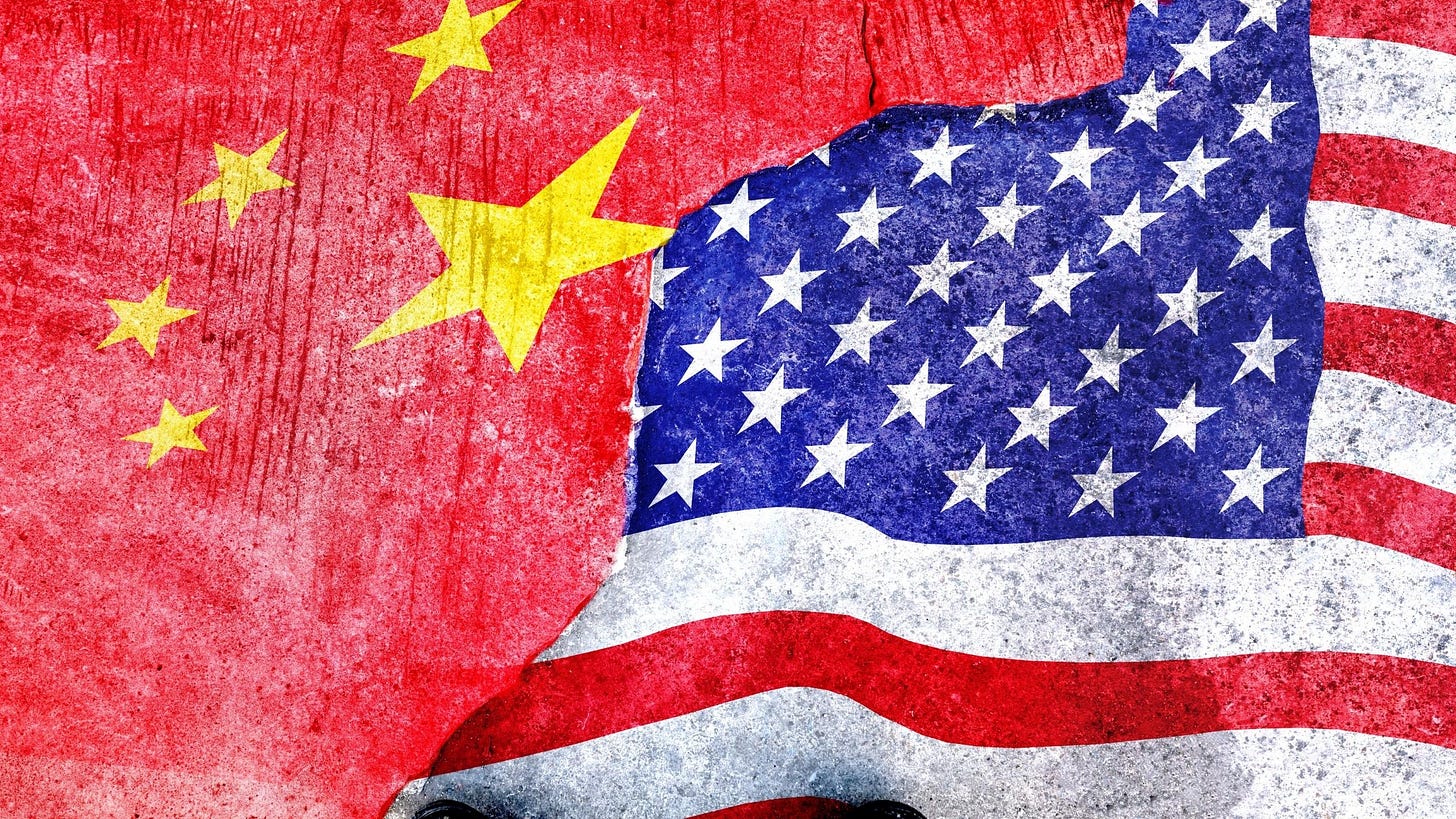 Following a week of heightened US-China diplomatic tension, we focus on China's response to this wave of crisis, Chinese policy interpretation of US's baseline premises on its China policy, a deep-dive analysis on China's breakthrough financial market liberalization since late June. China's tech in focus including Alibaba and WeChat. 
China's Responses to US-China Tensions
Closure of US Consulate in Chengdu
China ordered reciprocal closure of the US Consulate in Chengdu on Friday last week, in response to the closure of the Chinese Consulate General in Houston. By 10am Beijing time on Monday, after giving a 72-hour notice, the Chengdu mission officially ceased operation. (read more) (Chengdu Consulate closure)
In looking at last week's event of Consulate closures, the US cited "efforts to steal trade secrets" as the reason for such a closure. One reason given by China's Ministry of Foreign Affairs for its reciprocal closure was
"这座拥有1600万居民的城市是中国军事武器研究和生产的中心,也是一个新兴的IT中心", 
this City (Chengdu) is China's research and production hub of military weapons', and a new IT center. 
Consequences:
this event represents the biggest diplomatic regression since the US and China established diplomatic relations in 1979. Media access by both countries have been restricted. Leadership dialogues have largely been suspended. Restrictions of diplomatic access can only further add to the risks of strategic miscalculations.

President Trump spoke subsequently that closing more Chinese Consulates in the US "always possible".
China postulates US foreign policy baseline estimates. 
Chinese state media 《环球时报》, Chinese version of Global Times, speculates the next possible US "cards" ahead of the November election. 
特朗普在大选前还有两张牌可向中国打出,一是和台湾"建交",二是突袭中国的南海岛礁。 (read more)
The speculation included establishment of diplomtic ties with Taiwan, waging a surprise attack in the South China Sea, and closure of all Chinese Consulates in the US.
In the same article, a Chinese scholar offered two baseline premises on the US. 
第一,美国主动挑起战争可能性不大,那帮政治狂人也不能一点底线都没有,最终要承担的后果可能包括把美国整个国家都赔进去。第二,美国的西方盟友有多少会支持这种猖狂的反华举动呢?"没有国家希望世界被中美对抗所绑架"。
1) It is highly unlikely that the US will provoke a war against China. 
2) No countries want the world to be kidnapped by the US-China confrontation. (read more)
If these baseline premises were wrong, major strategic miscalculations can follow. Since the outbreak of the Trade War in 2019, some baseline estimates from China about the US has not all been right. This time, the cost of miscalculation will go way beyond simply financial measures. 
US China trade team are scheduled to meet in August, as part of the implementation procedure under the US-China Phase 1 Trade Deal. 
Any substantial engagement between the US and China, in itself, is encouraging. However, China has been behind on the purchase commitments, particularly in energy and manufactured goods, according to the US-China Phase 1 Trade Deal. China has been purchasing large quantities of agricultural products. The meeting will likely induce further frictions over trade deal implementations. However, China did grant, according to the Agreement, financial market access to US financial firms to establish wholly-owned foreign subsidiaries in China. This can be seen as a major achievement in the upcoming August review. (read more)
…..(paid subscription only)